The HLS Bail Bonds app for smartphones is a must have for your Apple or Android device! Use the Panic Button to contact your Bail Agent and 2 emergency contacts immediately!
1. Emergency Contacts
Use the app to send emergency notifications to your selected contacts in case of an emergency. After entering your emergency contacts, the button becomes live and ready to call your wife, friends, relatives, or bail bondsman. Just click the panic button to get started.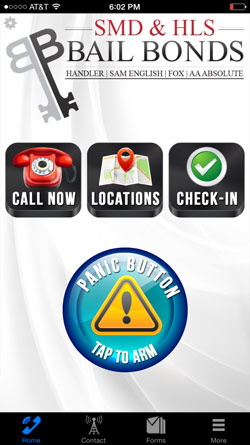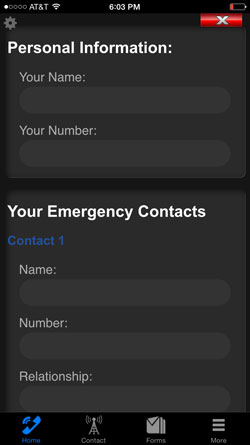 2. Locate a Jail, Warrant Search, & More!
Other convenient features allow you to locate an Ohio Jail, search for any warrants or even request a new bail bond!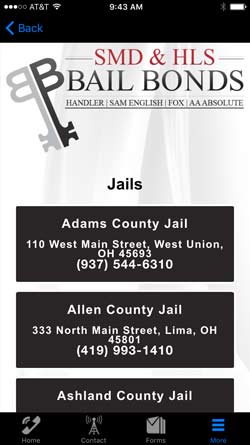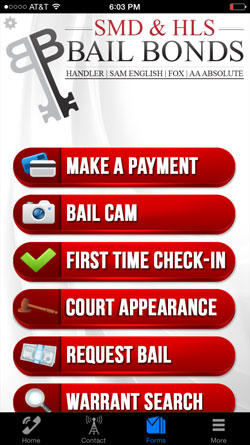 3. Ask the Agent, FAQ's, & Your Rights
Ask the bail agent a question by simply tapping a button and record your question. You can also view frequently asked questions and read about your rights when encountering law enforcement.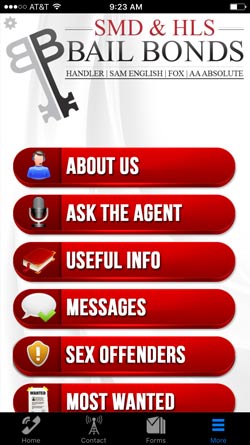 Download Now!
The HLS Bail Bonds app is a must have for everyone to easily contact people in case of an emergency. It also makes managing a bail bonds and court appearances a whole lot simpler. Click on the links below for your device to download today!