Welcome to SMD & HLS Bail Bonds!
Welcome to SMD/HLS Bonding Company. We have been in business since 1960 and are a successful 3rd generation business. We take pride in helping so many families over the years and always stay the course throughout the bail process. We are always available to keep up with court dates and answering any questions when needed.
We act as a managing general agency always looking to grow our business and train new agents. We have a great team behind us and greatly appreciate all the hard work they and our agents provide.
Jon Handler, Owner/Partner
"We are always ready 24/7 to bail you out of jail when you need it most!"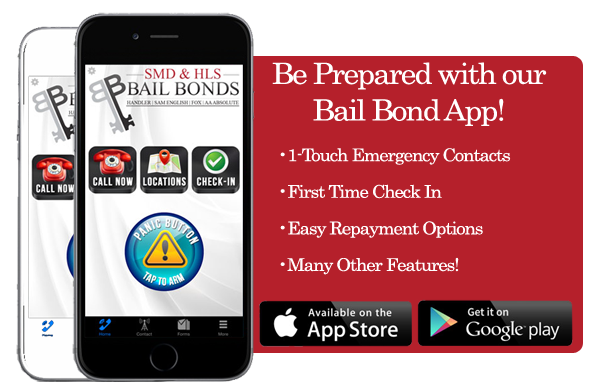 Bail Bonds 101 How do bail bonds work? This short video explains the bail bond process from beginning to end. Understanding the bail bond process helps reduce confusion of this…

read more

When someone goes to jail, SMD and HLS Bonding Co. goes to work. Based in Columbus, Ohio, and serving surrounding counties, they're open 24/7 to help you get answers to…

read more

How much do bail bonds cost? A common question we receive is "How much are bail bonds?". Bail varies by state but bail in Ohio is 10% of the bail…

read more
During a fight my girlfriend, she was constantly hitting me and throwing things at me. I had enough and just wanted to leave when I pushed my way through to the door and she fell to the floor; then she started saying how I hit her and knocked her down. She immediately called the cops, even though I pleaded with her I just wanted to leave. When they arrived I tried to be as honest as possible. It didn't matter, I was arrested and charged with Domestic Violence. Thank you SMD for posting bond so I could make it to work. Thanks for the photo babe, see you in court!

Michael Sheets

8/04/2017

Hope to be writing for them in Mansfield and Ashland area after i complete my courses. It will be a switch going back to bonds from police work. Although i am really looking forward to it.

Jeremy Beidelschies

3/22/2014

Jon Handler is by far the best bondsman this county has ever had. I been bonded out twice and there's no one that compares to his service. Not even a hundred years ago. I swear he's the best. Probably in the country! I thank you for not only helping me but helping my family to get me out. With out you I would probably would've coped out and had a couple extra charges just cause the state stay isn't worth my proven innocents. Best bondsman in the world....I swear to god!

Scott Smith

9/28/2017

I recently called regarding some personal business with Jon. I was very impressed with the friendliness of your staff and how quick they were to assist.

Jim Evancho

11/14/2013

Thank you guys for always being there when i needed you !! By far the most caring and helpful bondsmen i have ever met !!!

Benny Wells

4/08/2015